BWJS Welcomes Miss J Machin
BWJS Welcomes Miss J Machin
14 January 2022 (by Darren Campbell (darrencampbell))
'Teaching Assistant Appointment'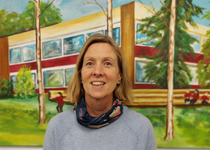 Apologies for the delay in uploading this post.
Following the departure of Mrs Becky Simons (TA) last half term, BWJS appointed a new Teaching Assistant to work as part of the Y6 team.
We are delighted to welcome Miss Jenny Machin to the BWJS staff.
She has already settled in beautifully and is supporting a number of pupils across the year group with their learning.
Share this: