Book Swap Autumn 2022
Book Swap Autumn 2022
20 July 2022 (by Darren Campbell (darrencampbell))
Here at BWJS we continuously strive to find new ways to encourage our pupils' love of books and foster a positive attitude towards reading.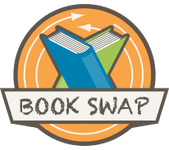 We believe that children learn from good examples and therefore would love to encourage the adults in the school community to demonstrate their love of reading by helping us set up a Book Swap Shop at school.
It will be placed outside at the end of the school day and parents can swap a finished book for a new one.
In order to begin this new venture we do need some donations. I would therefore ask that over the Summer any books you finish are not sent off to the charity shops or popped in the bin but instead brought to school at the beginning of the new school year. I will then place them on a trolley for you and others to swap with.
Please be aware that this is for adults only and be mindful of the content of the books you donate or swap. The school cannot vet every book and therefore the responsibility of the content of the books lies with the participants.
I look forward to this new venture.
Have a lovely summer,
Anita Glasspool
Share this: