School History - 1979
In 1979, Ridgemede embarked on a major building project, the effects of which are still keenly felt throughout the community of Bishop's Waltham. It was John Watts, headteacher of Ridgemede, who began plans for the construction of an indoor swimming pool for the school several years previously. His intention was that this would provide a resource for the school, and for the community at large. However, a project of this nature was bound to be expensive, and half a decade of fundraising took place before any construction work began. The following news clippings were recently unearthed from a box of miscellaneous documents. They are undated, and their specific sources are not clear, but they are full of details which show how the money was gathered.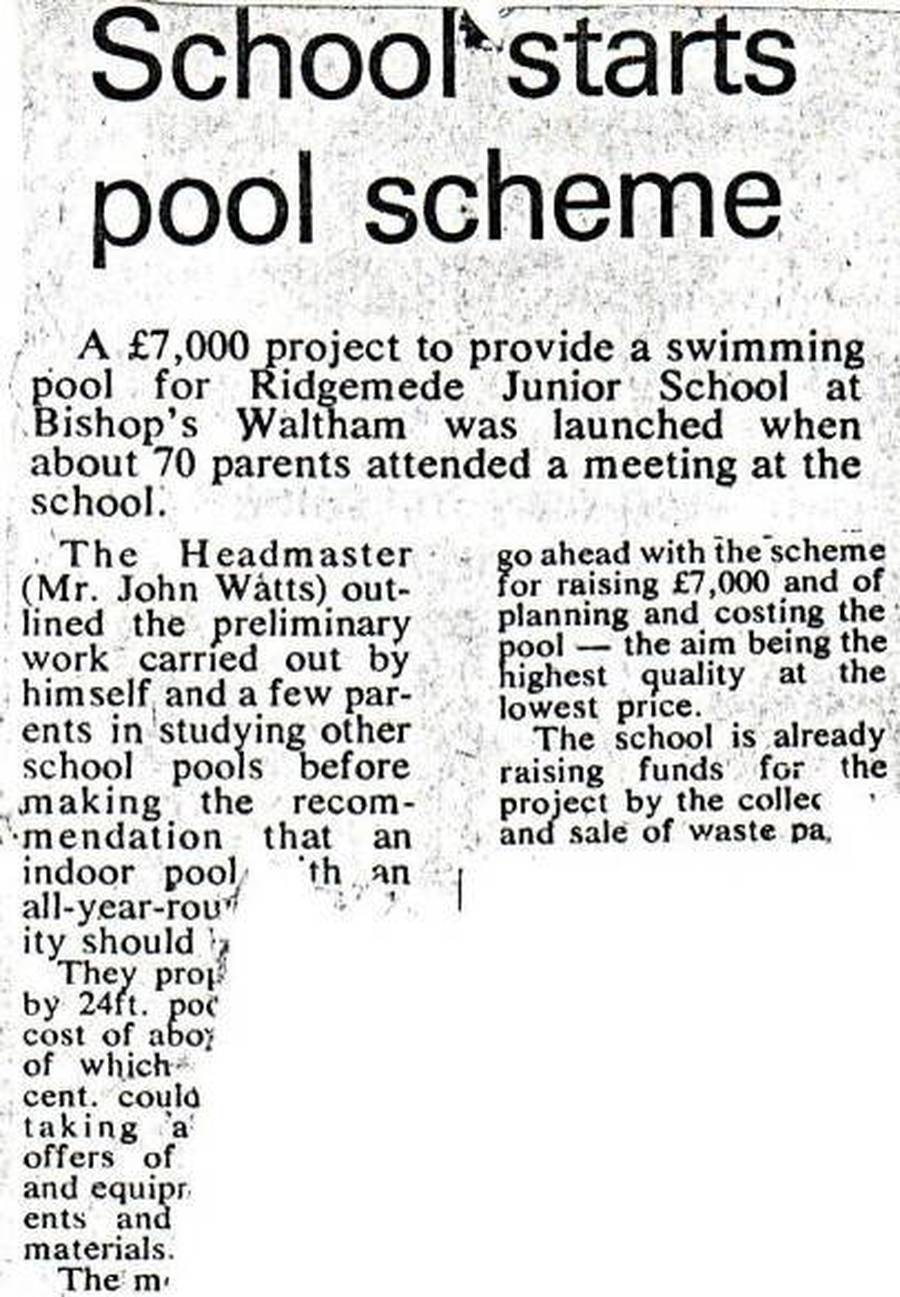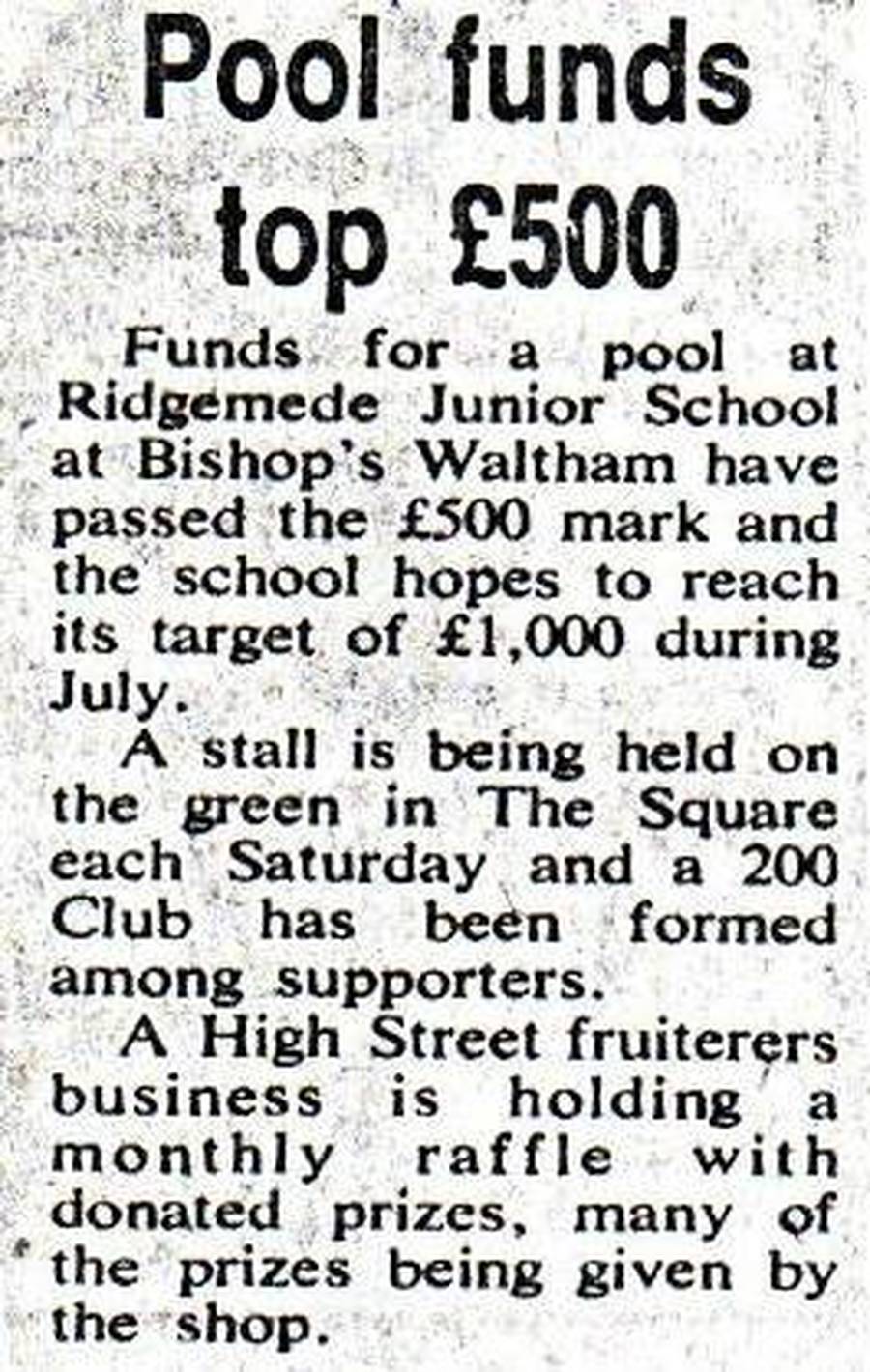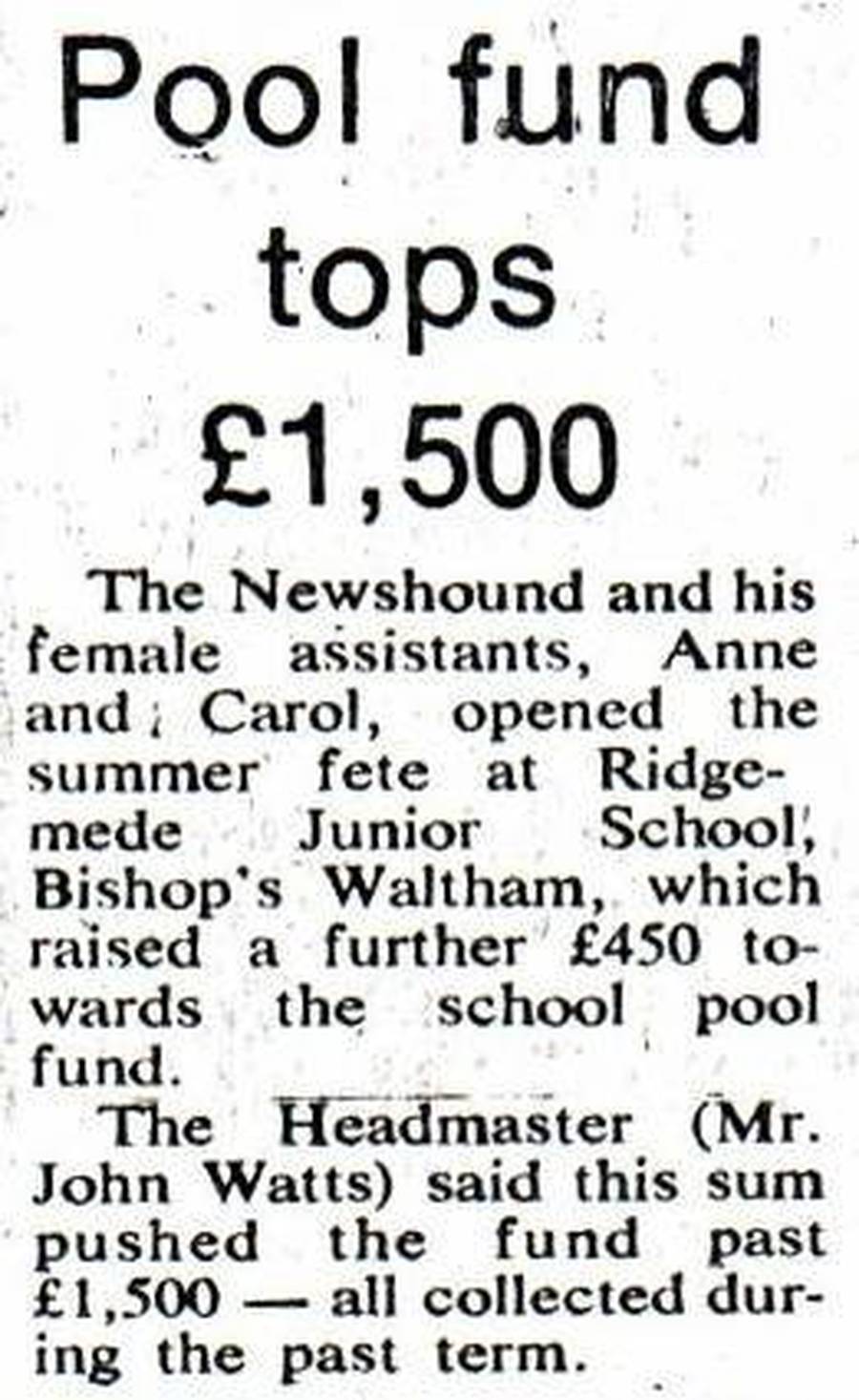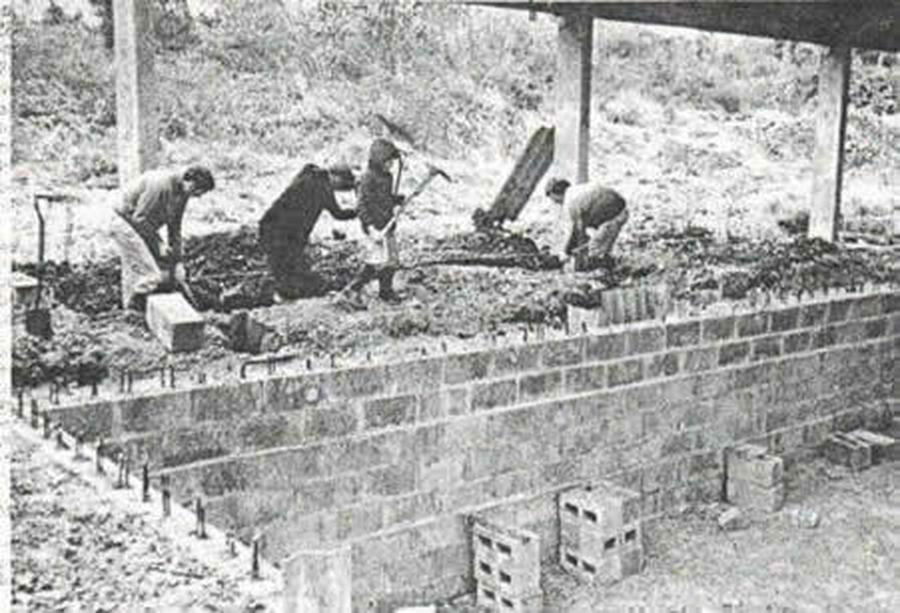 Finally, the inside of the building was equipped.
To decorate the inside of the swimming pool building, a mural was designed and constructed by a group of pupils. Mrs Denning (wife of Mr Paul Denning, a teacher at Ridgemede) was responsible for the murals creation, and this work was noted in the local press.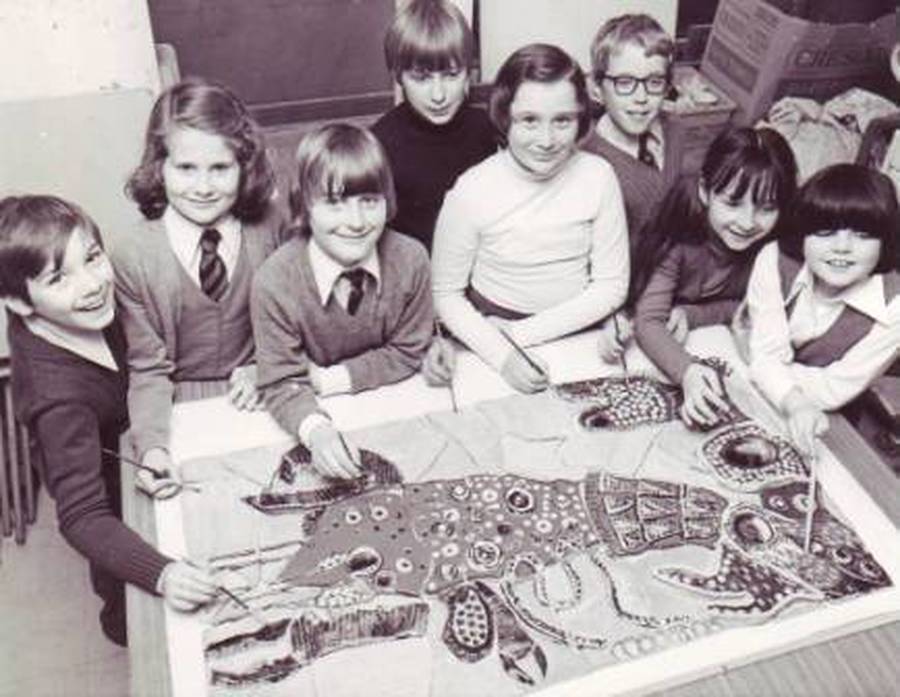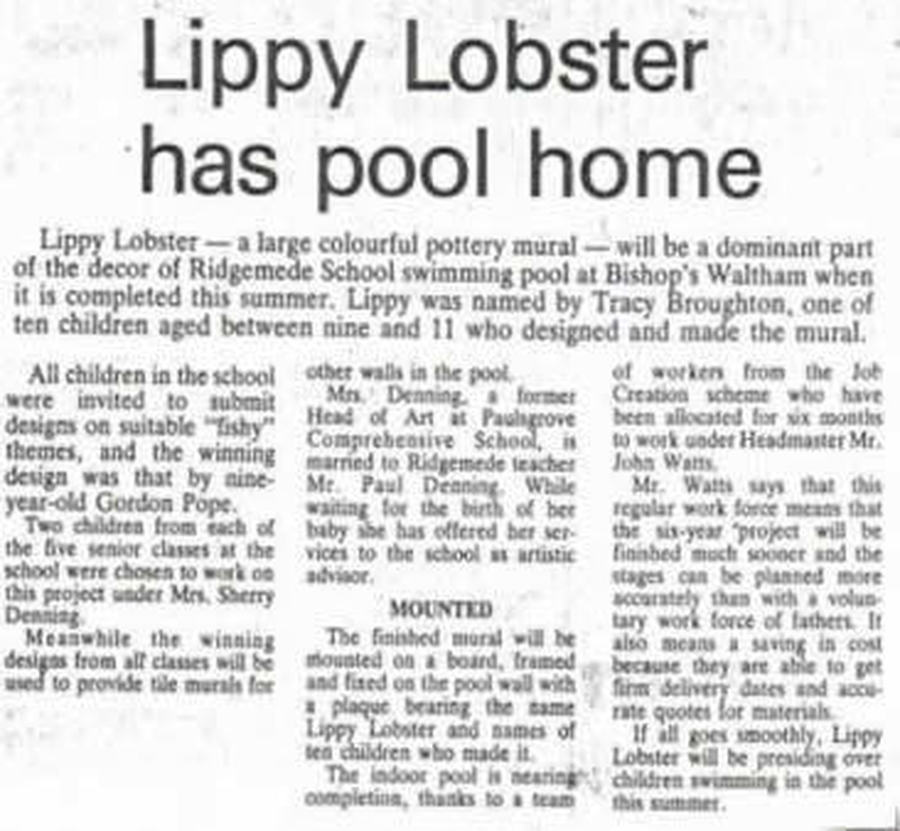 As the construction project neared completion, invitations like the one below were sent to an invited guest list.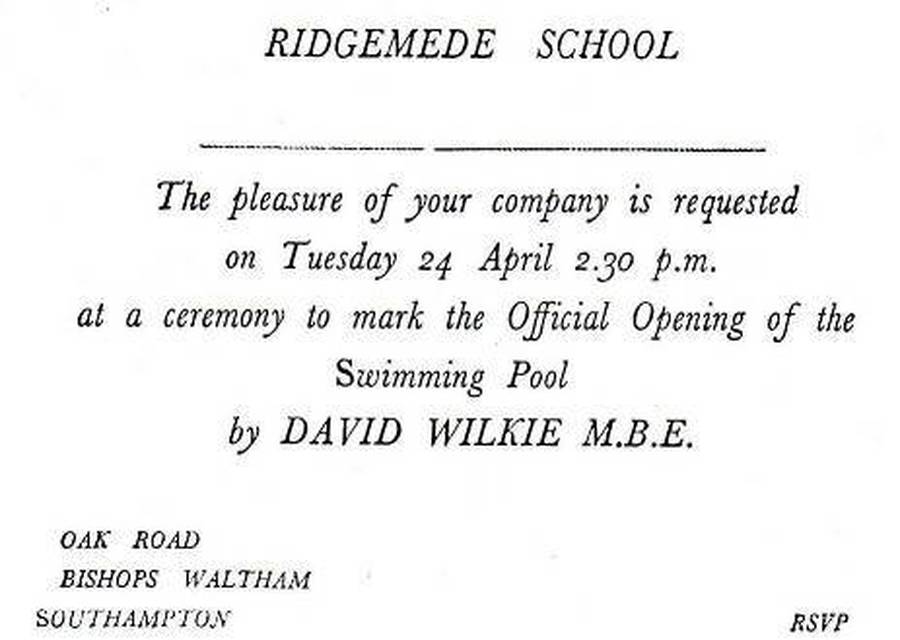 On the 24th April, the swimming pool was officially opened. David Wilkie, the Olympic Swimmer, was invited to perform the opening.
The presence of a celebrity meant that the opening of the pool was also covered by the local press.
Of course, the opening of the swimming pool wasn't the only thing happening at Ridgemede in 1979.