At Bishop's Waltham Junior School the health, safety and well-being of every child is our top priority.
Modern Foreign Language (MFL) - French
Intent
The teaching of a MFL policy at Bishop's Waltham Junior School is designed to reflect the primary MFL entitlements from the National Curriculum (National Curriculum - French)
At Bishop's Waltham Junior, there is a belief that the acquisition of a language is part of a broader curriculum involving language and culture.
We believe that the skills, knowledge and understanding gained through learning a new language make a major contribution to the development of children's oracy and literacy and to their understanding of their own culture/s and those of others.
Language also lies at the heart of ideas about individual identity and community, and learning another language can do a great deal to shape children's ideas in this area as well as giving them a new perspective on their own language.
Language teaching at Bishop's Waltham Junior School intends to provide opportunities for the children to:
Foster an interest in learning other languages.
Have
Understand that language has a structure, and that the structure differs from one language to
Develop their awareness of cultural differences in other
Develop their speaking and listening
Implementation
Bishop's Waltham Junior School provides French language learning in Years 3, 4, 5 and 6.
Each class has 1 x 30 minute MFL lessons which is taught on a weekly basis.
A variety of language teaching methods are used to match groups and individuals with different learning styles, these include games, role-play, use of a range of media and songs. The lessons are made as entertaining and enjoyable as possible, as we realise that this approach serves to develop a positive attitude in the children to the learning of modern foreign languages.
There is a clear progression of skills and understanding that builds through Key Stage based on the National Curriculum Programme of Study.
Teachers plan and deliver French lessons using the Salut! Scheme of Work, which supports staff in ensuring that their delivery of French is accurate, even if they are not a French speaker themselves.
This planning takes account of prior learning and builds on this.
At each stage, the teacher will refer to prior learning and carry out informal assessment of children's stage of development before moving on.
To find out more about SALUT - please click here.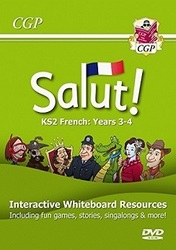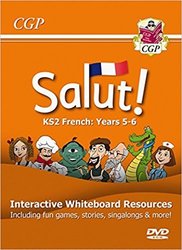 At BWJS, our approach to teaching and learning enables all pupils to achieve success in French irrespective of specific learning difficulties, disability, gender and racial grouping. We aim to develop in children:
A positive attitude to French language learning as an interesting and valuable subject
An understanding of French language and culture
A range of learning strategies: working both cooperatively, collaboratively and independently
Confidence in French where children can communicate freely and confidently with adequate support
An understanding of the importance of French and other foreign languages in everyday life
We achieve this by
using active and stimulating teaching approaches, such as:

reading stories
singing songs
playing games
role playing
written work

focus on lots of repetition and reproduction
focus on clear and concise pronunciation using authentic language sources
taking time over each new skill or vocabulary set
revisiting pre-learned vocabulary and grammar skills
ensuring that children enjoy challenging French and do not fear the unknown
encouraging pupils to use a range of independent learning strategies, for example translation using a French dictionar
Impact
The monitoring of the standards and the quality of teaching in French is the responsibility of the MFL Curriculum Leader.
The work of the MFL Leader also involves supporting colleagues in the teaching of French and providing lead and direction for the subject in the school.
The impact of the curriculum is measured through pupil discussions about their learning, assessment against subject specific knowledge and skills in each year of study and the pupils applying their cultural understanding across society and other cultures.
Monitoring
The effectiveness of the French Curriculum is to be assessed via a triangulation of speaking with the pupils/teachers, looking at work in the children's French books and via lesson observations/learning walks.
When speaking to the children/teachers, questions will be focused on how much the children have remembered about their learning and built on prior learning.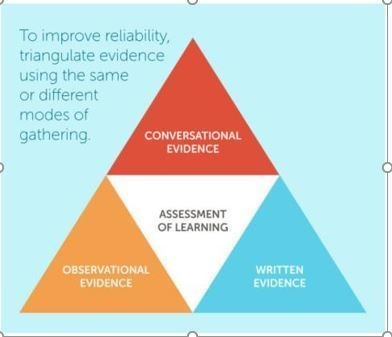 French at Bishop's Waltham Junior School
Please click on the links blow to view the Schemes of Work for the various units
AUTUMN 1

AUTUMN 2

SPRING 1

SPRING 2

SUMMER 1

SUMMER 2

YEAR 3

Knowledge Organiser

Knowledge Organiser

Knowledge Organiser

YEAR 4

Knowledge Organiser

Knowledge Organiser

Knowledge Organiser

YEAR 5

Knowledge Organiser

Knowledge Organiser

Knowledge Organiser

YEAR 6

Knowledge Organiser

Knowledge Organiser

Knowledge Organiser
Knowledge and Skills Progression (A breakdown of the learning outcomes on the KS2 Programme of Study for Foreign Languages)
Y3&4 Pupil Progress Checklist - (Assessing pupil progress across areas of listening, speaking, reading and writing - Stage 1)
Y5&6 Pupil Progress Checklist - (Assessing pupil progress across areas of listening, speaking, reading and writing - Stage 2)