School History - 2009
2nd February 2009 - Snow!

Bishop's Waltham saw more snow today than it has done for a number of years. Despite this, we were open as usual today, and the children were able to take full advantage of the unusual conditions.
3rd February 2009 - Half Term Renovations

Staff and pupils may have been taking a break over half term, but work went on in the school building last week. We have been lucky enough to recieve a substantial grant from the County to refurbish and re-equip our music room, and the first stage of this has taken place over the last few days as the existing fittings have been removed.
7th February 2009 - 80's Disco
The FoBS 80's Disco was held at the Jubilee Hall this evening. Over 150 people turned out, a number of them having worked very hard on their costumes for the occasion. With a bar staffed by BWJS teachers, 80s tunes played by DJ Shaun McCarthy and live sets from 60ft Chicken, the occasion was a great success.
30th March 2009 - Music Room Re-opens
The redecoration of our music room was completed at the end of last week. Although we are waiting for the delivery of a collection of new instruments, the room is now avaliable for use, and looking smarter than ever!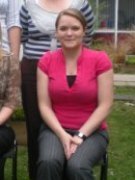 3rd April 2009 - Goodbye, Miss Lewis!
There was a note of sadness in school today as we said goodbye to Miss Lewis. Miss Lewis began teaching at our school in September 2007 and worked in Year 4 for a year with Miss Manchester. This year, she has been covering Mrs Hope's maternity leave, and working in Year 4 with Mrs Philips and Miss Pearmain. She has also taught classes across Year Five and Year Six this year, so she will be missed by many children, and all of the staff. We wish her all the best in her future teaching career, and we are hoping to see her through the summer term as one of our supply teachers.
13th June 2009 - Bishop's Waltham Carnival

The Bishop's Waltham Carnival took place today. As usual, BWJS were out in force.
8th July 2009 - The Wild, Wild West
14th - 18th September 2009 - Arts Week
This week at Bishop's Waltham Junior School, we went off timetable to spend a week developing our skills in the arts. We displayed some of the work we did on the Friday afternoon, but if you missed it, we have upload lots of photographs to our Arts Week page, which you can find here.
27th November 2009 - Year Four's Trip To Stubbington

For the first time, Year Four went on a short residential to Stubbington Study Centre this month.
Friday 18th December 2009 - The Pied Piper of Bishop's Waltham

To celebrate the end of the Autumn Term, staff here at BWJS performed their annual impromptu pantomime today, re-enacting the story of the Pied Piper.
Bishop's Waltham Junior School Staff, 2009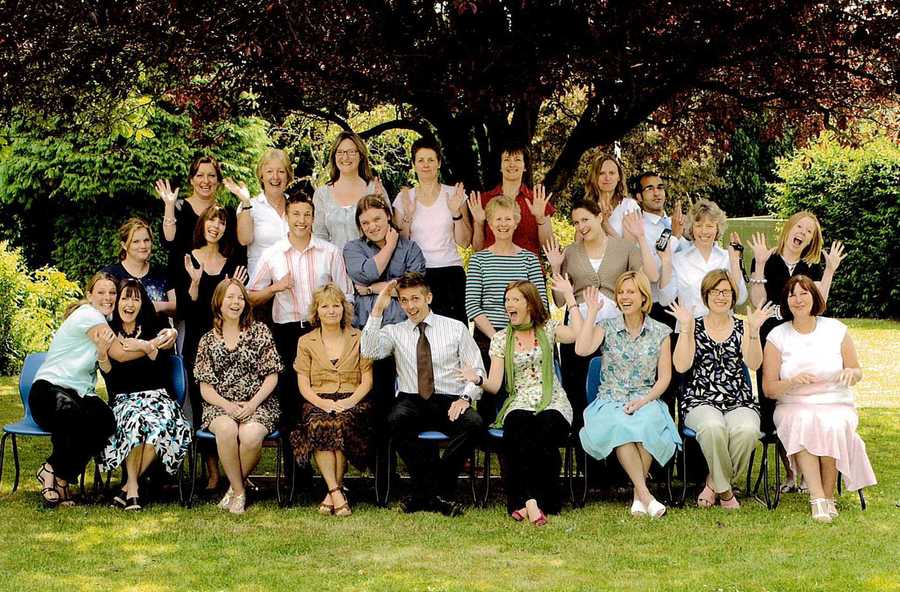 Darren Cambell (Headteacher)
Gen Marsh (Deputy Head)
Gill Cooper
Monica Carter
Lynne Hope
Harriet Manchester
Elizabeth Rye
Katy Rogers (from April, Katy Zillwood)
Katie Philips
Jon Senior
Jo Sudbury
Lloyd Dennis
Gemma Lewis (until April)
Lucy Pearmain

Leslie McLay
Debbie Barclay
Jeannette Mars
Debbie Simpson
Julie Johnson
Claire Davey
Sarah May-Miller
Jane Fawbert
Rachel Macdonald
Wendy Harris
Olivia Clarke (until April)

Liz Channon (Administration officer)
June Harding (Assistant administration officer)
Debbie Holley (Assistant administration officer)
Karen Langston (Assistant administration officer)
Graham Newton (caretaker)
Susan Stoop (cleaner)
Sharon Burt (cleaner)
Sam Baldwin (librarian & technician)